Aseptic Spray Drying
In the sterile spray drying system, all the materials and air that enters the system must remove the bacteria.(material filtration and antibacterial and air removal require the user to take care of themselves) Product collection must also be done in a sterile room, so the liquid to be sprayed must be filtered before it is sent to the atomizer.
Our factory works with many domestic and foreign food companies and pharmaceutical companies, and customers such as South Korea, Indonesia and Russia use our factory to design and make the sterile spray drying equipment, and the customer is satisfied with the the equipment.
The air used for drying is purified after being filtered by primary effect filter, medium effect filter and high efficiency filter, and then it is sent into the spray drying room after heating up by heater. The dried product and air are separated by a cyclone separator. The finished products are collected and packaged at the purification table in the sterile room. The tail gas is emptied by the bag filter.
Equipment characteristics
1. For some special materials, the drying room wall or the cone part may adopt the air separation sleeve cooling system to prevent from material sticking to wall.
2. Sweeper or air hammer will be installed accordingly.
3. Dehumidification air cooling technology is adopted for some special materials to prevent moisture absorption and condensation
4. The atomizer adopts the technology of primary cool air, which can not only prevent the material from staying at the top of the drying tower, but also can cool the atomizer.
5. Part of the pipeline adopts rapid disassembly and connection, which is convenient for cleaning, suitable for various production requirements, or CIP online cleaning according to customer requirements.
6. In order to meet the production requirements of GMP, the purification device can be optionally matched, generally divided into primary, middle and high efficiency filters, the filtration accuracy is divided into 1 million, 300,000, 100,000, 10,000 and 100 levels.A number of operating parameters to achieve automatic control, to ensure the stability of product quality.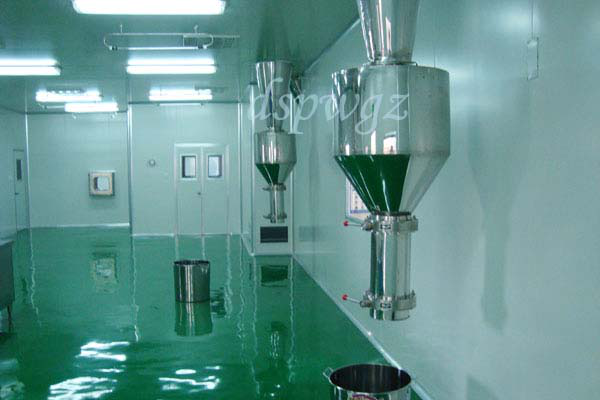 Exhaust air temperature is the main factor affecting the moisture content of finished products, so the reason for the high moisture content of products is generally the exhaust air temperature is too low. And the exhaust air temperature can be adjusted by the amount of feed. Therefore, the corresponding measures are appropriate to reduce the amount of feed, in order to improve the exhaust temperat
...more